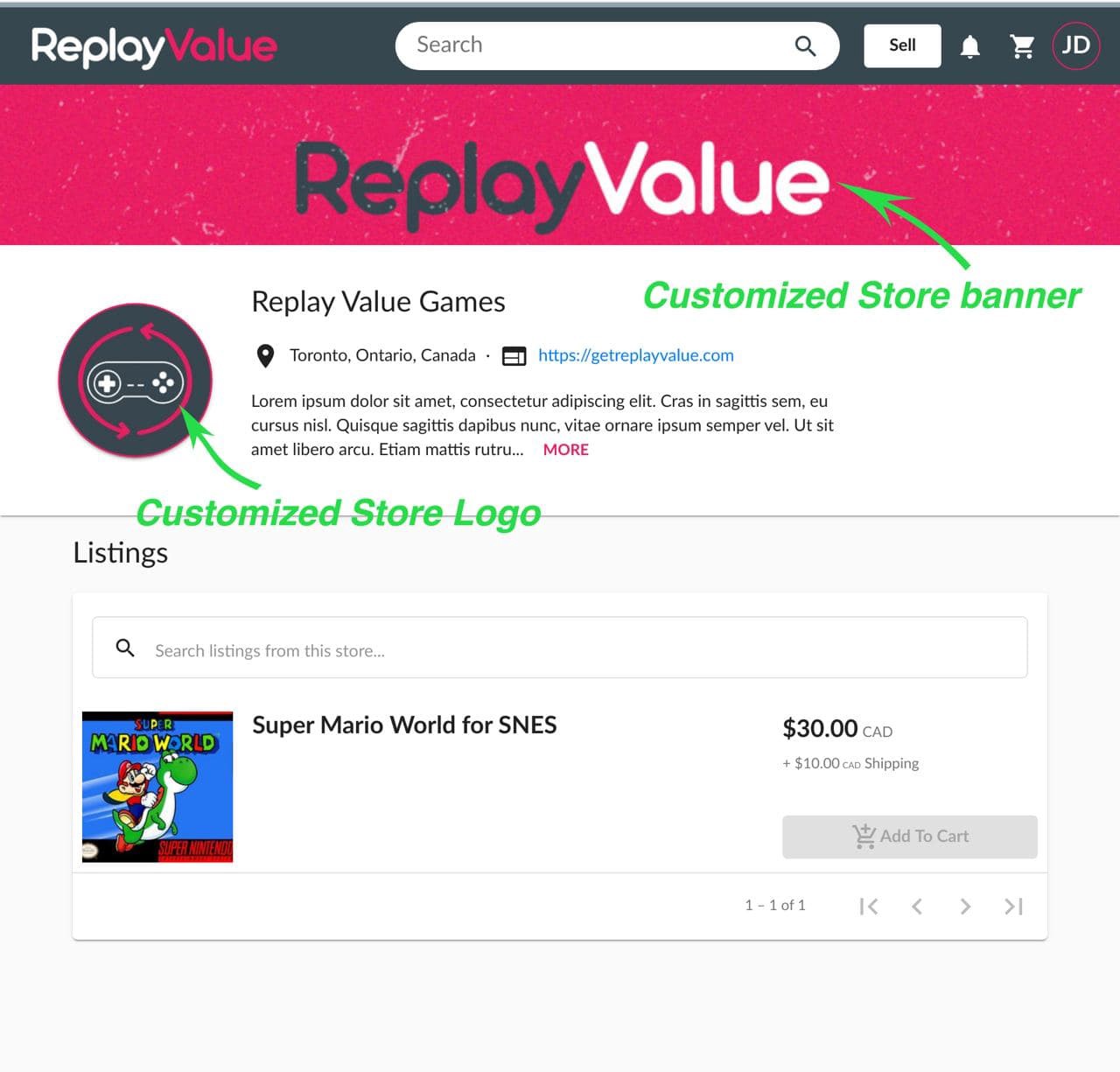 At Replay Value, stores are at the heart of our platform. They provide our users with a wide variety of games, consoles and accessories, from systems new and old. While we are always doing our best to create the best possible buying experience for our users, we are constantly innovating new ways to improve the seller experience, and to increase store success on our platform.
That is why we are happy to announce the launch of greatly improved store customization options on Replay Value. Now, a store can personalize their store page with a store logo and a banner image that allow them to express their brand in a recognizable way to their buyers. Store logos will also be used across the platform to help buyers visibly recognize their favourite stores. Furthermore, stores can provide a store description and website URL to further engage with their customers. These new customization options are available now in the store settings page.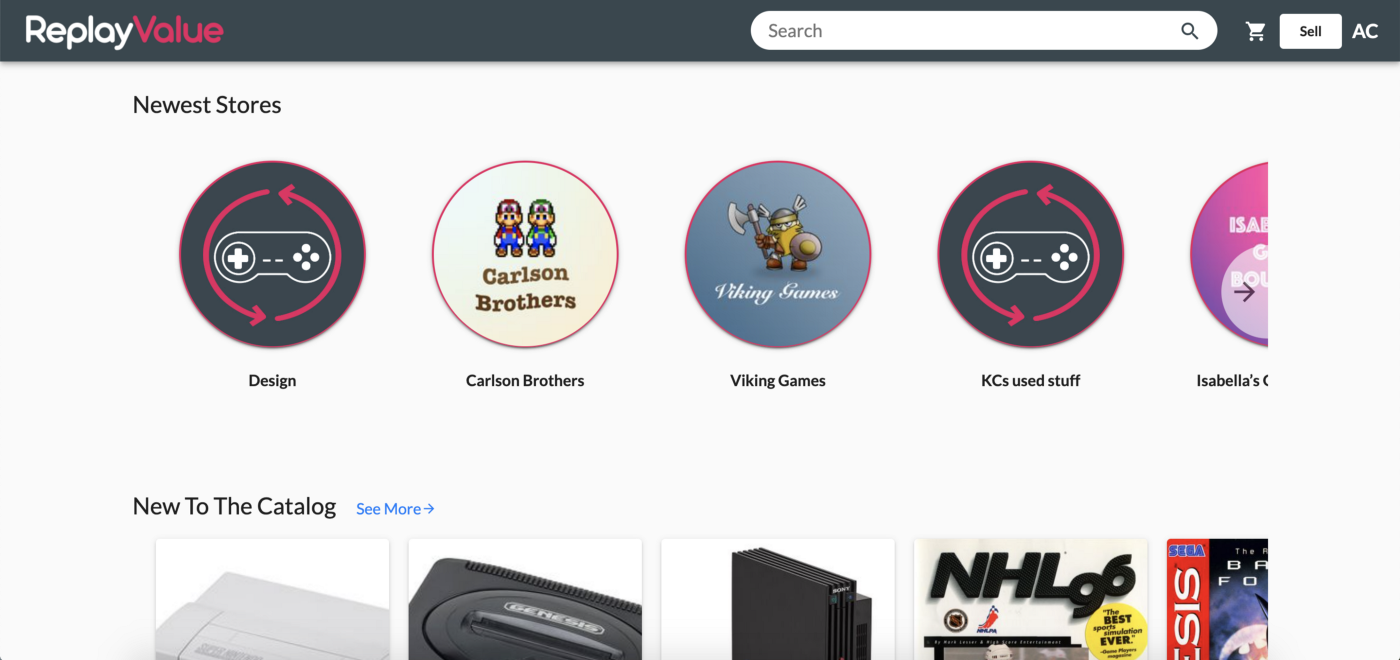 In addition to the above changes, we are also now highlighting our newest stores right on the home page. We care deeply about store success and hope this helps bring our buyers and sellers closer together.
Thanks for taking the time to read this product update. If you are interested in using Replay Value but your country is not currently supported, please leave a comment and we will get it added as soon as we can.
Happy trading!